Picture yourself in an animal shelter searching for a new dog. Think of the excitement you feel as you walk ...
Read More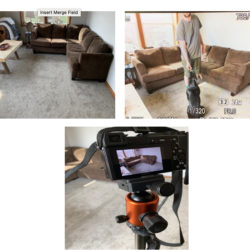 Due to COVID 19, dog training has made a transition to the virtual world. Most training sessions between trainers, clients, ...
Read More
We offer two types of training at Fun Fur Pets:
Fun Fur Pets offers the most flexible group training classes available known as "Levels Training". Levels obedience and manner training is a group program offering:
Flexible training sessions in 10-, 15- and 20-class packages. Levels Training Packages Pricing,
Come as often as you like each week. Register for each class you want to attend, most classes are limited to first 4 dogs. We ask that you limit yourself to one class per day.
Move from Level 1 to Level 4 at your own pace. As soon as you and your dog meet the requirements for the next level, you can move up.
Attend classes when it is convenient for you, your dog and your schedule. Check our schedule to see when each level is offered.
Move through all four levels or choose to stay at a lower level, the choice is yours!
Special classes are designed for
Designed for intensive training with our trainers working daily with your dog. Your dog will either
Stay with us 24×7 – Board and Train program
Spend the week days with us, go home at night and on weekends – Stay and Train program
Skills commonly taught are:
Basic Obedience: sit, stay, heal, off (no jumping),
Minor Behavior Modification: housebreaking, barking, play biting,
Major Behavior Modification: dog aggression, leash aggression, counter surfing, separation anxiety, and resource guarding, just to name a few.
Training your pup is not one size fits all—each training program will be customized to suit your dog's learning style and your management style. All of this will be determined during your pup's evaluation where we will get to know the two of you. Pricing will be solidified once an evaluation is completed an agreed-upon skillset is determined.