Tips and Tricks for Boarding at Fun Fur Pets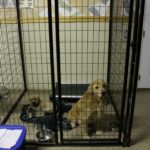 Boarding at Fun Fur Pets
Boarding your pet, whether for a fun getaway, business travel or more serious occasion, can be a stressful time for owners and pets alike. At Fun Fur Pets, we want to help make this process as smooth and enjoyable as possible. After all, parting is such sweet sorrow. The following are our best tips and tricks for boarding your animal at Fun Fur Pets.
Although we will provide food if necessary, a sudden change in your pet's diet could cause stomach issues that will make their getaway less enjoyable for everyone involved.
Your pet must be up to date on vaccinations in order to board and play. We require All dogs to be current on DHLPP, Rabies, and Bordetella vaccinations. Puppies must have their first series of shots INCLUDING rabies and their Bordetella vaccination.
Fill out enrollment forms
Be sure to discuss any of your pet's special needs, such as food or health issues and medications.
Stay calm when dropping your pet
Feeling anxious about leaving a pet is normal. But don't worry, we've got this! Rest assured that we will do everything we can to keep your pet happy and comfortable while you are away. If you do feel anxious, try to keep your drop-off brief. Your pet may sense your feelings and feel uncertain and anxious as well.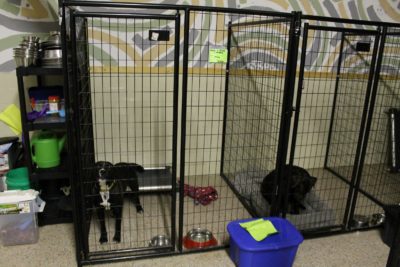 In addition to these tips, Fun Fur Pets has a few animal-specific boarding tricks to ensure your pet has their best stay possible.
Dogs
We allow toys and bones in their suites
We also recommend bringing something that smells like home (blanket, t-shirt, towel, etc.)
It is possible these items may be ruined as some dogs will shred and rip bedding while boarding. This is a normal reaction to their change in environment and routine and not a cause for concern (please don't send your best blanket, t-shirt or towel)
All dogs get outdoor playtime to either socialize with other dogs or play with a staff member
Cats
Bring something that smells like home (blanket, t-shirt, towel, etc.)
We will provide litter, toys, dishes, cubbies and cat towers
Birds
We require that birds come in a cage as they are more sensitive about their environment
Other Small Animals – potbelly pig, hamster, ferret, and so forth!
Bring their own litter to keep the animal comfortable in their own environment
Although boarding your pet can feel chaotic and upsetting, Fun Fur Pets will do our part to make your pet's stay as comfortable and enjoyable as possible. To reserve a boarding space for your pet, please complete our online enrollment form.