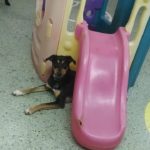 Safety At Doggie Day Care
Doggie day care is a service that Fun Fur Pets offers for dog owners who want to have a safe interactive environment for their dogs during the day. It differs from kenneling as it is on a day to day basic vs overnight care. Doggie day care is like kids going to school, we have structure and expectations as well as lots of fun!
Many dog owners have seen or heard of some pretty horrific stories about abuse of animals while in someone else's care. We are here to reassure you that one bad apple does not have to ruin it for the outstanding customer orientated service many forthright pet centers offer. To ease any worries and to provide some insight, Eve the owner of Fun Fur Pets was asked a few questions so the community and customers can rest assured that their pets are always in remarkable care.
When considering daycare, the first thing that a dog owner should be thinking about is the facility, staff, and safety.
Facility Safety
Fun Fur Pets is located in La Crosse, Wisconsin and has successfully been doing business since 2014. The building has 5,500 SQ Feet of indoor play space and 3,000 SQ Feet of outdoor astro-turfed play space.  and has indoor and outdoor play areas as well as kennels to provide time for a dog to rest or relax as needed. The facility is maintained by cleaning up any accidents immediately and sanitizing the area. Overnight the facility equipment, toys, walls, and floors are thoroughly sanitized.
Staff Training
All of the staff require graduation of the Dog Handler Academy and have to demonstrate and pass a skills test to be employed by Fun Fur Pets. They also under-go a background check to ensure the safety of co-workers and pets. Staff will never be considered with any background of abuse to animals or domestic violence, convictions, or accusations. They also receive 2 weeks of on the job shadowing with a supervisor before being allowed to work with the animals. Supervisors are required to have CPR and first aid training. They work together as a team to ensure all dogs have the proper amount of care.
Fun Fur Pets has an extensive hiring process to make sure that all faculty are true animal lovers as well as extreme measures to have a clean environment for the animals.
Dog Screening for Acceptance
This leads to the next question. Will my dog be safe around other dogs?
All dogs or animals must be up to date on immunizations and pass an aggression test, and testing to see what pack they will flourish in.
We require all dogs have distemper, rabies, and bordetella (canine cough) immunizations. We keep an online profile to ensure that they are up to date on their shots. Anytime animals come together they face the risk of viruses and parasites, but by keeping animals current on immunizations, frequent sanitizing, and trained staff to notice any signs of sickness the likely hood your dog will contract an illness is low. We also require annual vet care to help negate any issues.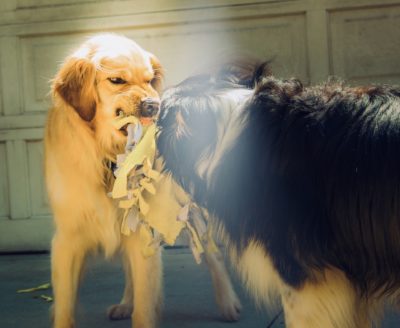 Image by Pixiebay
Grouping Dogs
Dogs are tested in our environment to understand their "play style". We offer 6 different play groups to fit a canine play style. Dogs are tested on the first day with stuffed pets to better understand what pack they belong to. It would be rare to have an owner bring in a knowingly aggressive pet. Pets just like people do not always get along. If there is a scuffle, the staff will mitigate it immediately using safety techniques. Situations are look at individually to determine if there were external factors or if it was an individual canine problem. At this point a dog may be banned from the center or be moved to a different group.
We group dogs on their size and play style. The groups are for Teenie Tinies, Smalls, Bigs 1 (low energy), Bigs 2 (medium energy), and Bigs 3 (high energy). Dogs that are overly excited about play time may be kenneled and re-introduced during group let out time.  These measures help all dogs get along and have fun playing in their packs.
If a dog cannot get along or shows aggressive signs, they will be rejected from Fun Fur Pets. The priority is to keep both staff and animals safe. Eve, the founder and owner of Fun Fur Pets, explains that "By segregating our dogs by size and play style it minimizes the opportunity for disagreements to occur. We as humans get along best with people who communicate in our style, dogs are the same."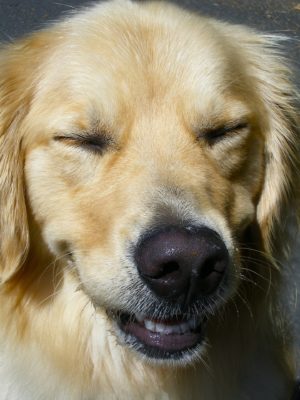 Image by FoxTerrier from Pixabay
Pet Owners
You should always find a place for your pets that you are confident that the staff, training, facility, policies, safety, and testing has your pets best interest at hand. Ask questions and do some investigative work before taking your pet to just any center. You can also talk to trusted friends and family for recommendations as well.
We hope that this eases some fear of pet owners. Not all boarding or pet daycare places are bad. We will go to extremes to put your pets safety first, but it is up to you to take the measures in choosing a forthright provider for your fur baby to minimize risk of abuse or neglect.