Dog Boarding with Fun Fur Pets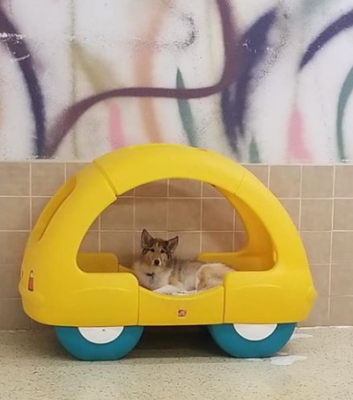 "Boarding at Fun Fur Pets we will provide a hotel away from home feel for your pets. Providing a kennel space with a bed and blanket, to make it feel more like home, we ask owners to bring a comfort item with. Please make sure the item is machine-washable, feel free to also bring any treats that your pet likes. We schedule potty breaks and play time 6-8 times during the day. We service a large play yard, where they can socialize with other canine guests. If your pet prefers to not play with others, no worries, we service a different schedule for them to play when others are in their kennels."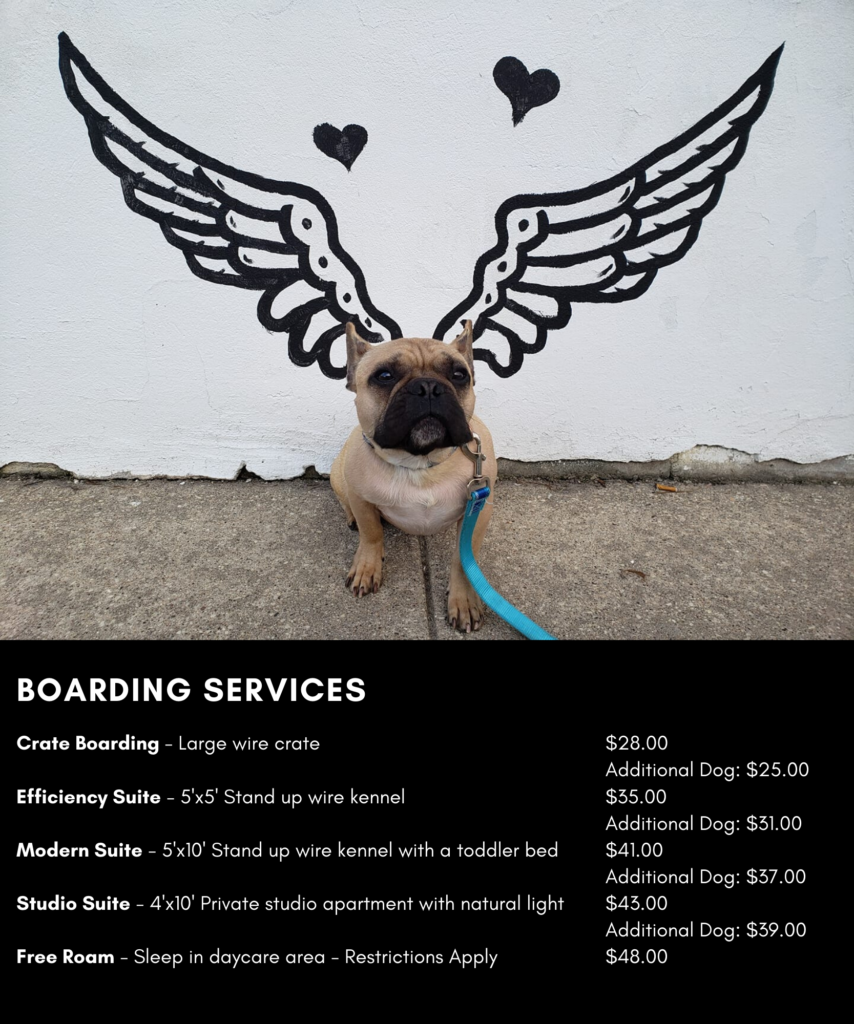 Visit Our Dog Boarding Options for more details with pictures and descriptions.
Boarding Drop off and Pick up times
Monday – Friday
5:30am – 10:30pm
Saturday
6:30am – 6:30pm & 9:00pm – 10:30pm
Sunday
6:30am – 8am
12:00pm – 1:30pm
5:00pm – 6:30pm
9:00pm – 10:30 pm
If your dog has never been to Fun Fur Pets before, we require you to complete an online enrollment form. This needs to be done before you register your pet.
Cancellation Fee ** (Change to green and add sub heading)
If client fails to cancel their reservation within 24 hours they will be charged a $25.00 fee. If you have any further questions please call (608) 622.7387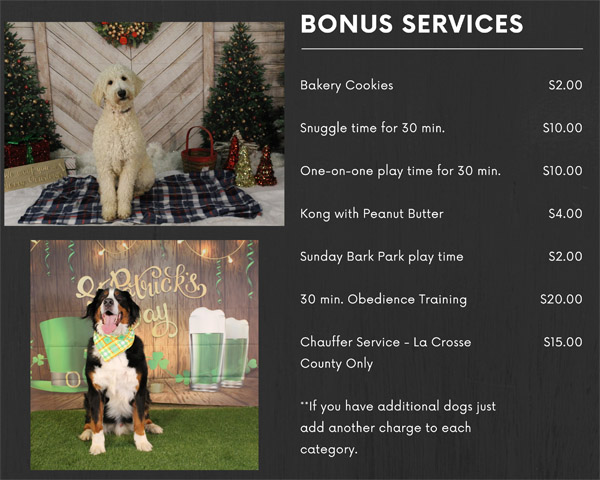 We also offer nail trimming and grooming services