Dog Boarding with Fun Fur Pets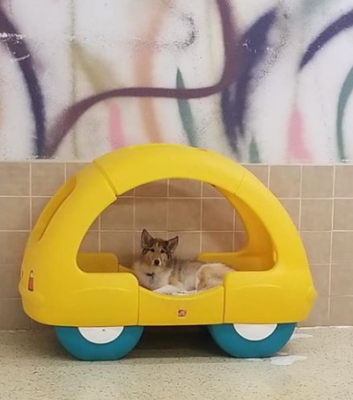 Fun Fur Pets provides a "hotel away from home" feel for your pets. A roomy kennel space with a bed and blankets feel more like home. An item that smells like home can also help provide comfort while your pet is with us. Please make sure the item is machine-washable, feel free to bring any treats your pet likes. Potty breaks and play time are 6-8 times during the day. Our large play yard allows them to socialize with other canine guests, if they like other dogs. If your pet prefers to not play with others, we understand and schedule separate play and potty breaks with one of our staff while the other dogs are in their kennels.
BOARDING SERVICES*
Crate Boarding – Large wire crate – $28.00/night (Additional dog $25.00/night)
Efficiency Suite – 5'x5′ Stand-up wire suite with Kuranda bed – $35.00/night (Additional dog $31.00/night)
Modern Suite – 5'x10′ Stand-up wire suite with toddler bed – $41.00/night (Additional dog $37.00/night)
Studio Suite – 4'x10′ Private studio apartment with Kuranda bed and natural light – $43.00/night (Additional dog $39.00/night)
Cage Free – Sleep in daycare area – Restrictions apply – $48.00/night
*Visit Our Dog Boarding Options for more details with pictures and descriptions.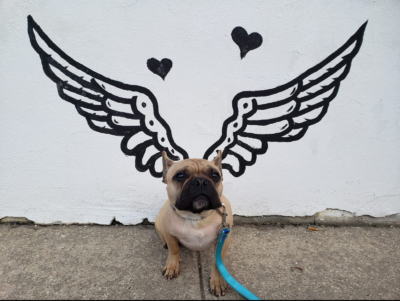 Boarding Drop off and Pick up times
Monday – Friday
5:30am – 8:00pm
Saturday
6:30am – 8:00pm
Sunday
6:30am – 8:00am
12:00pm – 1:30pm
5:00pm – 6:30pm
9:00pm – 10:30pm
If your dog has never been to Fun Fur Pets before, we require you to complete an online enrollment form. This needs to be done before you register your pet.
Cancellation Fee ** 
If client fails to cancel their reservation within 24 hours, they will be charged a $25.00 fee. If you have any further questions please call (608) 622.7387
Additional Amenities Available for Boarding Dogs
Bakery Cookies  – $2.00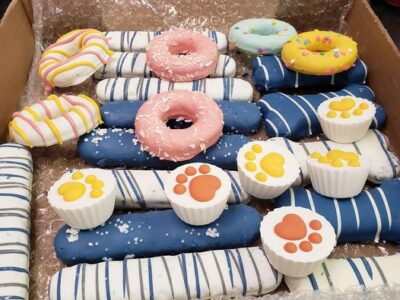 Snuggle time (30 Min) – $10.00
One-on-one play time (30 Min) – $10.00
Kong with Peanut Butter – $4.00
Sunday Bark Play Time – $2.00
Obedience Training (30 Min) – $20.00
Chauffeur Service (La Crosse) – $15.00
**If you have additional dogs just add another charge to each category.
We also offer nail trimming and grooming services, Please Contact Jenny or Tracy for these services.